Hornsby Shire Council
Mayor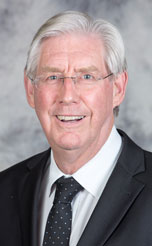 Steve Russell
Address: c/- Hornsby Shire Council, PO Box 37, Hornsby NSW 1630
Phone: (02) 9847 6604
Mobile: 0409 735 313
Fax: (02) 9847 6909
Email: [email protected]
Steve Russell has lived in and around Hornsby Shire for over 30 years because he believes Hornsby Shire is a great place to live. Steve is employed in a senior managerial role after selling his own business of 26 years in 2000.
He was elected to Hornsby Council in 1999 and served until 2004. For the four years from 2004 he concentrated on his business career. Steve was re-elected to Council in 2008 as an A Ward representative. In 2012 he was elected to Council as the popularly elected Mayor.
Steve wants to encourage more business activity throughout the Shire because he recognises the positive knock-on effects of local job creation and a strong local economy. He also recognises the potential of the Hornsby CBD and other town centres and wants to realise that potential to ensure the centres are vibrant exciting places. He believes there is an urgent need for workable plans for Hornsby's 'Westside' and will work towards developing those plans.
Steve is a great advocate for the rural area and the many sporting clubs in the Shire. He was part of the team that successfully sought additional funding to improve and upgrade local facilities including drainage, sportsgrounds and ovals, and has pledged to deliver many more improvements to local facilities during this term of Council.
Ward A
Ward A suburbs include Arcadia, Asquith*, Berrilee, Berowra, Brooklyn, Canoelands, Castle Hill*, Cowan, Dangar Island, Dural*, Fiddletown, Forest Glen, Galston, Glenhaven*, Glenorie, Hornsby*, Hornsby Heights, Laughtondale, Maroota, Middle Dural, Mt Colah, Mt Kuring-gai, Singletons Mill, Wahroonga*, Waitara*, Wiseman's Ferry.
* These suburbs are split by the ward boundary so are listed under two different wards.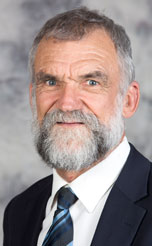 Cr Mick Gallagher
Address: c/- Hornsby Shire Council, PO Box 37, Hornsby NSW 1630
Phone: (02) 9847 6666
Mobile: 0418 112 675
Fax: (02) 9847 6909
Email: [email protected]
Mick Gallagher served as a Councillor on Hornsby Shire Council from 1991 to 1995 including the positions of Deputy Mayor in 1994 and Mayor in 1995. After 17 years Mick was re-elected to Council as an A Ward representative in 2012.
Mick joined the Royal Australian Navy at age 16 and had a long naval career that saw him travel to many places including, Hong Kong, Indonesia, Macau, Malaysia, Micronesia, New Zealand, Papua New Guinea, Singapore, Solomon Islands, Sri Lanka, Thailand, the Philippines and Vietnam.
Since then he has also visited Canada, the USA (including Alaska & Hawaii), the Cook Islands, Tahiti, Fiji, UK, Ireland, France, Morocco, Turkey, India and Kenya.
Mick now lives in Mt Colah having retired from a full time naval career, and is an active member of the Neighbourhood Watch Program in the area. He is also a guest journalist with the local news publication The Bush Telegraph Weekly.
Mick is well known for his proactive role in the community having supported a wide variety of local activities including fundraising and other campaigns.
Cr Nathan Tilbury  (Deputy Mayor)
Address: c/- Hornsby Shire Council, PO Box 37, Hornsby NSW 1630
Phone: (02) 9847 6666
Mobile: 0403 227 560
Fax: (02) 9847 6909
Email: [email protected]
Nathan Tilbury was born in Hornsby Hospital in 1971 and grew up in Berowra. In his mid twenties he left the area to reside overseas, returning in 2005. He lives in Hornsby with his partner and two daughters. He brought his family to the Hornsby Shire because of its unique bushland, proximity to city, strong sense of community and sense of safety.
Nathan is the National Sales & Marketing Manager of a mid sized ($25 million pa) family owned, plastic injection moulding manufacturing company based in south western Sydney.
He is well known for his contribution to local sporting groups, and was previously the President of Berowra Cricket Club and is current President of Hornsby, Ku-ring-gai & Hills District Cricket Association (4,000 members). Nathan is also current Chairman if Northern Metropolitan Cricket Council. His involvement with local groups has given him a strong understanding of local issues and concerns.
Nathan was elected to Council in 2012 as an A Ward representative. His priorities for this term of Council include:
Pursuing opportunities for more sporting facilities in key areas such as Pennant Hills and the Shire's north.
Ensuring northern part of Hornsby Shire gets its fair share of attention.
Resolving perennial local problems such as replacement of the George Street pedestrian bridge in Hornsby and the Hornsby Quarry situation.
Preserving the quality of the Hawkesbury River and protecting the river from pollution and over fishing.
Ensuring appropriate development is accompanied by suitable infrastructure
Working closely with other levels of government to achieve more for the shire
Ensuring Hornsby Shire Council has sound financial management and works effectively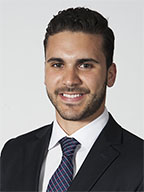 Cr Antony Anisse
Address: c/- Hornsby Shire Council, PO Box 37, Hornsby NSW 1630
Phone: (02) 9847 6666
Mobile: 0419 256 887
Fax: (02) 9847 6909
Email: [email protected]
Antony Anisse grew up in Hornsby Shire and continues to live in the area. He and his family appreciate both the bushland characteristics of the area and the proximity to various town centres, making the Shire a truly unique place to live.
Antony considers the Shire has some of the best sporting and recreational facilities in Sydney, and as a keen sportsman he has enjoyed making full use of all these facilities, and he hopes to work towards establishing many more.
He has been actively involved in local church, school and sports groups with an emphasis on promoting multiculturalism together with providing young people with the opportunity to engage with the community through cultural and sporting events.
Antony studied Economics and Law at Macquarie University and is now a corporate lawyer with TressCox Lawyers. He was elected to Council as an A Ward representative in September 2012, and his priorities for his term in office are:
To incorporate his professional skills into the review and refinement of Council's policy framework
To focus upon the reduction of unnecessary expenditure and encourage efficiency which will ultimately result in benefits being provided back to the residents of the Hornsby Shire
To engage in strategic planning with the community to improve and provide necessary infrastructure
To enhance programs for small businesses, working families, the aged and young people
Antony is an advocate for community engagement, a balanced strategy and responsible decision making to ensure that Hornsby Shire will be an even better place to live for decades to come.
The Hills Shire Council
North Ward
Full Name
Clr Dr Michelle Byrne (Mayor)
Ward
West Ward
Contact Details
PO Box 75
Castle Hill NSW 1765
Phone
Mobile
0448 268 140
Facsimile
Email

[email protected]
Full Name
Clr Mark Taylor
Ward
North Ward
Contact Details
PO Box 75Castle Hill NSW 1765
Phone
Mobile
0419 618 790
Facsimile
Email

[email protected]
Full Name
Clr Peter Gangemi
Ward
North Ward
Contact Details
PO Box 3142 Rouse Hill LPORouse Hill NSW 2155
Phone
Mobile
0419 429 095
Facsimile
Email

[email protected]
Full Name
Clr Robyn Preston
Ward
North Ward
Contact Details
PO Box 7773
Baulkham Hills NSW 2153
Phone
Mobile
0419 200 300
Facsimile
+61 2 9894 7779
Email

[email protected]
Welcome New Members!